About Us
Meet the Team
Cathy Sayers - Innovative Producer/Director
Cathy is an award-winning film producer with the ability to bring out the most for her clients. She realises the importance of translating a clients needs into a film with powerful messages. Cathy is a people person with huge creative ability in the visual medium of film. Her experience comes from 20 years working as a journalist, initially with BBC Radio, and then as a film producer and editor for ITV. As Head of Features and Current Affairs for ITV West Country, she realises the importance of good teamwork to produce the best possible product.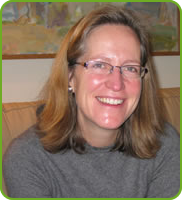 Throughout her career Cathy has been applauded for her delivery of fresh ideas to match a brief. Her documentary "Paving Over Paradise" won acclaim at the New York film festival and judges commended it for original thinking. Other programmes she's written, produced and directed also show her talent for tackling a wide variety of subjects with appropriate treatments.
For many years, Cathy commissioned gritty investigative films in a TV series called "Insight." Hard hitting journalism led her to produce a politics series and previously to report for BBC radio in the run up to the first Gulf War. This lies alongside her deep interest in culture. Her documentaries on the artists Beryl Cook, Terry Frost and Robert Lenkiewicz testify to that.
Cathy has high standards and brings energy and efficiency to her work. Her enthusiasm is infectious.
Neil Tugwell - Lighting Cameraman/Craft Editor
Neil has worked all over the world for BBC, ITV, C4, Five, and Sky, filming news, sport and features. He has been in the business for 20 years and has covered many of the world's greatest news stories - the civil war in Sierra Leone and Hurricane Katrina in 2005, for which he received two awards from the New York film festival. Recent work includes two series for the BBC - "Rhodes Across India" and "Rhodes Across Italy" which won international TV awards in Monte Carlo.
Neil has covered many major sailing events including the Transat, Vendee Globe and America's Cup, as well as working for an extensive range of corporate clients.
Neil is a pleasure to work with and an inspirational source of ideas both as a cameraman and craft editor.
Scott Tibbles - Lighting Cameraman and Underwater Specialist
Scott is an award-winning lighting cameraman and underwater specialist with over 20 year's experience in all fields of Television camerawork. Working on a variety of mainstream network programmes including Drama, Documentary, Features, Arts, Observational, Natural History, current affairs and children's and is also a specialist Underwater camera/director. He studied photography at Plymouth College of Art and Design TV and Media Course. He spent 9 years as a staff cameraman with ITV and the last 12 years as a freelance lighting cameraman.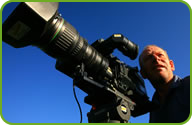 Experienced in Digibeta, High Definition, DVcam,16mm film, minicam operations & Live OB's. Travelled extensively world-wide with his job, has US 'I' Visa & inoculations current for worldwide travel. He also has an HSE pt.4 professional scuba diver qualification, in date medical, PADI Master Scuba Instructor/Medic First Aider, (on the BBC approved list of diving cameramen).
Scott is as experienced as a lighting cameraman above the water as he is below the surface. Using all formats from HD through to film/slow motion. He is versatile so can do both underwater and topside as required. Happy to work self-directed but equally fits in with a team.
Scott has worked in plenty of extreme locations around the world and offers a fresh approach each time on location. He will always offer more than required in terms of shots, time, experience and enjoys making it work.